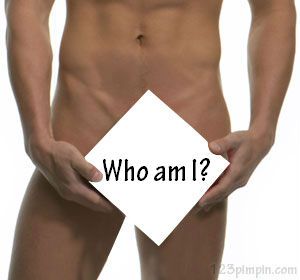 The best car I ever owned was probably the second Mustang I bought back in 2000. It was a '56 convertible, white, with a nearly pristine interior. The engine was shot, so I ended up replacing it which cost nearly as much as the damn car. But man it was sweet. I kept it for nearly ten years, when I caught the Stingray bug or something overnight. Laugh if you will about male menopause or whatever but when I saw one at the Detroit Auto Show that year, which I never miss, no matter how much snow we get in January, I was hooked.
As impractical as the Mustang was, the damn Stingray is worse—only two seats, gas sucking, loud and obnoxious—and I f%$#ing love it. Still do. It may be because I associate it so closely with a summer that totally changed my life, but whatever. I'll never let it go.
There was a time when I had to haul clients around so for that I like the Lincoln Navigator. It's like an Escalade only a bit less obnoxious. Since my job now doesn't bring me in direct tough with buyers or sellers I traded it in for a Ford Flex to haul the family around.
We're coming up on my absolute favorite time of year: football and soccer season. I have season tickets for both Michigan and State although my blood runs Sparty green.

My favorite MLS team right now are the Red Bulls in Chicago although they made some questionable trades in my personal opinion. I pay an embarrassing amount of money to have all of the possible soccer channels in my cable package. I'm obsessed with it—and am pretty damn excited about the expansion league. It's well funded, with teams planned for some perfect cities that got skipped over for the bigger league.
And yeah, I'm a Dom. Or to put a finer point on it, I know how to make my partner ecstatic, physically and emotionally, at least when we're playing. I dabbled in the BDSM thing in law school, and got burned by a woman I assumed took our Dom/sub relationship as seriously as I did. I was wrong. So I'll admit I stopped playing for several years, keeping it mostly vanilla but that did not keep me from having fun.

I love women—love how they taste, sound, look and mostly I love how I can make them feel.
But when I met … her… it all kind of came roaring back—the need to control and be responsible for another person's emotional and physical happiness. It's been a tough re adjustment for us both. But damn I love how responsive she is to some of the harder core stuff I like. I know better than to think that I'm "in control" of her outside the playroom. We don't live the lifestyle 24/7—that is not practical with a woman like her and I think that is why I may, actually, love her.

And of course, as anyone who has actually taken the relationship to the next level knows, once family is part of the picture, the whole "mom and dad playroom" thing is sort of on hold. We keep it hot, visit clubs and take one vacation a year on our own to a resort that is set up just the way we like it.

Anyone who claims you can parade around as "Dom/sub" all the time is deluded in my opinion.
Who Am I?
Liz is giving away a $30.00 gift card to one lucky person!
a Rafflecopter giveaway