Welcome to My Odd Little World, and the first day of, hopefully, lots of fun and steamy hot excerpts and hot men. And , of course, sex...lots and lots of sex...humans, vampires and all sorts of folks. Some man bits may touch, girly bits may be...exposed, and combinations of the above should abound. Now, on with the party!!!!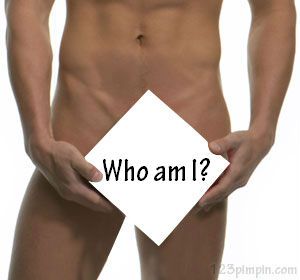 -I'm Spanish and Irish-tall, dark, with golden-brown eyes.
-I have a tendency to take charge-especially in the bedroom.
-My best friend is Alec.
-We met at the Pleasure Dome.
-My hobbies: fast motorcycles (BMW), fast cars (BMW).
-I have one brother: Lorenzo.
-I live on the Waterfront in Seattle.
-I'm an attorney.
-I have a fondness for spanking beautiful women. Especially when she's wearing a tight skirt and is bent over my desk.
Who am I?
Best-selling and award-winning author Eden Bradley writes dark, edgy erotic fiction. Her work has been called 'elegant, intelligent and sensual'. Her debut novel, THE DARK GARDEN, has been praised as 'a masterpiece', and was a Romantic Times Top Pick, as was her erotic novel, FORBIDDEN FRUIT. Her novel THE LOVERS was called '…the thinking woman's erotica…'.
Eden sold four novels and a novella to Bantam, as well as a novella to Berkley, before her first novel even hit the shelves, and Bantam contracted two more novels from her the moment her debut book was released. Several of her novels and novellas have been translated into German, Romanian, French and Japanese.
Eden has appeared regularly on Sirius Satellite's Playboy Radio show, Night Calls, and has participated in round-table podcast and radio discussions. She is also a regular guest at the West Coast In the Flesh readings. Eden has conducted a number of workshops and served on panels on writing craft and writing sex at several chapters of Romance Writers of America, at the RWA Nationals Conference, at the Romantic Times Convention and at library and independent writer's groups.
Eden has published a number of articles on writing and has written both print and e-books for Bantam/Delta, Harlequin Spice, HQN, Berkley Heat, Samhain Publishing, Magic Carpet Books, Phaze Publishing, and New Age Dimensions Publishing. Eden also writes erotic romance for Berkley Heat as Eve Berlin. Her debut Heat novel, PLEASURE'S EDGE, won the 2010 Holt Medallion Award for best Erotic Romance.
BOOKS AVALIABLE AT: